Wolfmother Has Dropped a New Album After Not Existing for Five Years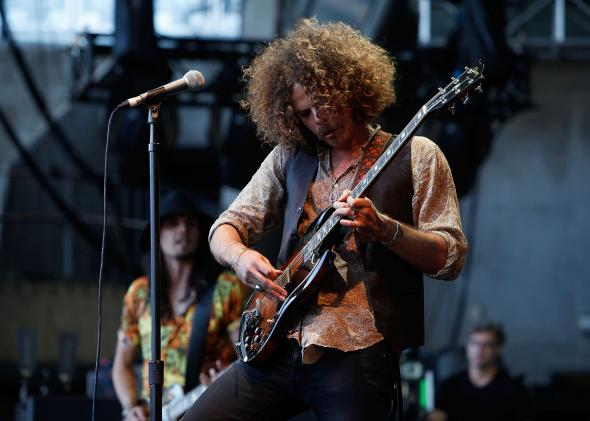 That album, New Crown, is certainly a surprise, but more jarring than its release is the fact that Wolfmother, well, exists. They put out their last album, Cosmic Egg, in 2009, with two of the original three members gone. The third, frontman and singer Andrew Stockdale, toured under the Wolfmother name for a few years, but then confirmed the band's breakup and released solo album Keep Moving in 2013.
Stockdale seems to have had a change of heart. New Crown is very much a Wolfmother album, with classic-rock head-bangers on which Hendrixian solos arrive like clockwork. But the sound's more rough around the edges, and the cuts have a lo-fi feel: the distortion's dialed up, the drums are unleashed in waves of bass thump and cymbal crash, and Stockdale often sounds like he's shouting into an abyss, his voice all fading wail and layered echo. None of this is a bad thing—the band's throwback brand of rock hasn't dated, which is a testament to their talent. Wolfmother's forte was never innovation; their strength is in making seemingly derivative music that still resonates, endures, and blows your ears out.