De La Soul Drops a New Track With a Previously Unheard J Dilla-Produced Beat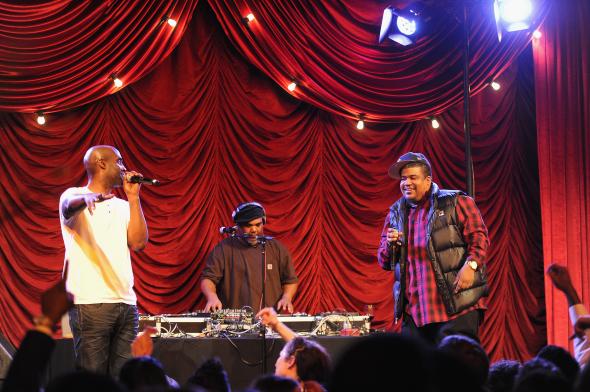 Since 2004's The Grind Date, the frequency of De La Soul's output could be considered scattershot at best. But after years of battling to release their catalog digitally, the band seems to be back in the mix: A new album is in development, as are two mixtapes, one of which, Smell the D.A.I.S.Y., will be available for free on March 26 via the group's website.
As part of that mixtape De La Soul has dropped a new track, "Vocabulary Spills." The previously unheard beat, produced by the late producer J Dilla (who died in 2006) has a good vibe, and long-time fans will probably recognize the group's rhymes layered on top of it: They appear to be a slightly different version of the lyrics from "The Bizness," off the 1996 album Stakes Is High.* Between this and the other J Dilla-produced song the trio released a few weeks ago, Smell the D.A.I.S.Y. should be a treat.
Update, March 21, 2014: This post was edited to clarify the elements of the song "Vocabulary Spills."