You May Just Hear "Let It Go" at Your Local Nightclub This Weekend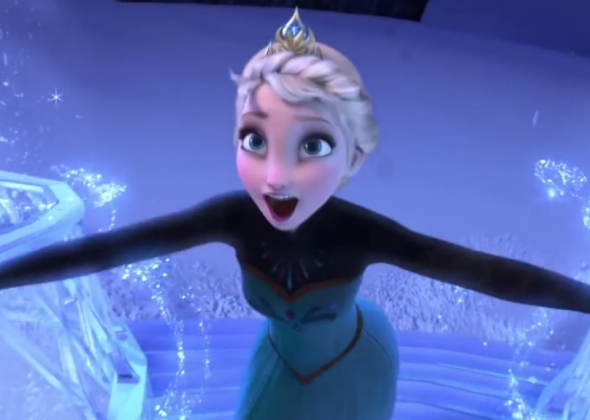 Produced separately by Papercha$er, Dave Audé, and DJ Escape & Tony Coluccio, each track features everything you could possibly imagine a dance remix of the pop ballad would have: a pulsing beat, Idina Menzel's belt elongated and amplified through autotune, a steady musical buildup and subsequent drop of epic proportions. They hew so closely to this formula, in fact, that it may take a few listens to discern one from the others. And while they try their best to match the dramatic flair of the original, they likely won't stay with you long after you've heard them.
Yet Frozen has proven to have as much of a hold on adults as it has on children, and Disney has definitely taken note of this: According to Billboard, the brand is promoting the remixes to nightclubs and DJs. So don't be too surprised if you hear any one of these songs playing the next time you're out at your favorite bar.