Wu-Tang Clan Return to Form on "Keep Watch"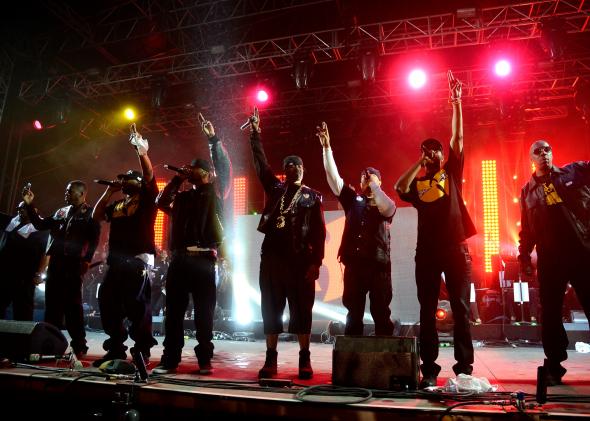 Seven years ago, iconic rap group Wu-Tang Clan released what many fans believed might be their fifth and final album, 8 Diagrams. That perceived final chapter of their unrivaled discography followed uncertain times for the Wu, three years after the death of founding member Ol' Dirty Bastard. Solo projects, film ventures, one-off singles, and the odd compilation have tried to fill the Wu-Tang void ever since.
But with the group's 20th anniversary last year came the announcement of a brand new reunion LP, A Better Tomorrow. Originally meant to coincide with the anniversary, setbacks (including a reported "lack of energy" from members Raekwon, Ghostface Killah, and GZA) pushed the album back until sometime this year. It appears, however, that GZA finally found whatever he was missing as he, along with Method Man, Cappadonna, and Inspectah Deck return to their prime in the album's first single, "Keep Watch."
Over a pounding drum and guitar beat constructed by longtime producer DJ Mathematics, Wu-Tang travel back to their defining early '90s sound with sharp lyricism touching on subjects like police corruption and the metaphysical connection between hip-hop and a star's life cycle (the latter, of course, from GZA). Surprisingly, the group add a dose of contemporary soul with a sleek hook from rising singer-songwriter Nathanial, demonstrating for the umpteenth time why the Wu-Tang are forever one of hip-hop's finest.
Update, 6:00 p.m.: In an interview with XXL, DJ Mathematics says A Better Tomorrow is scheduled for June 2014. He also says an alternate "mixed and mastered" version of "Keep Watch" will be released.