Dean Pelton's Freestyle Rap From Community Gets a Sick Beat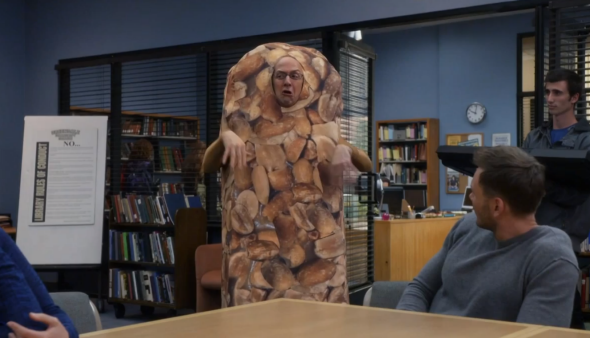 The highlight of last week's Community episode comes early, when Dean Pelton announces that not everyone will be getting their payday on time … while dressed, appropriately, as a giant Payday candy bar. His rap, in typical Dean Pelton fashion, starts off silly only to quickly devolve into a dark, manic, stream-of-consciousness freestyle referencing police brutality and Wall Street criminals.
It's hilarious on its own, but it's even better when it's laid down over a nice beat, as done here by mashup artist Alex Hawkins. The dean may not know what came over him, but Community fans are thankful that it did.