Chance the Rapper Collaborates With Skrillex on "Coast Is Clear"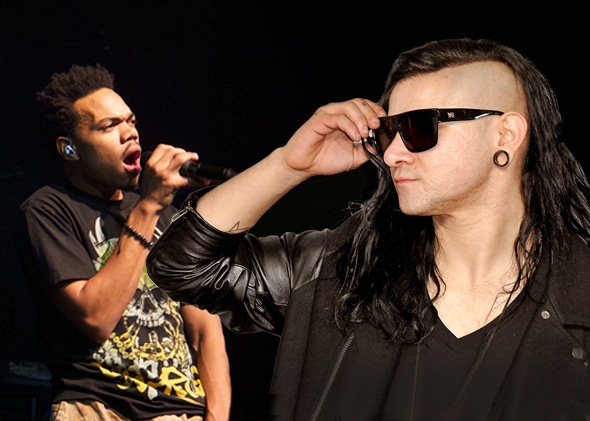 Chance the Rapper seems determined to win over the whole music world before he even releases his first proper album. Since he released his triumphant mixtape Acid Rap last spring, he's gone after indie and electronic music fans (with his collaboration with James Blake), hip-hop heads from all sides of the spectrum (with his collaborations with Lil Wayne and Childish Gambino, among others), and even the teenyboppers (with his collaboration with Justin Bieber).

His latest collaboration has him going after the dubstep kids by hooking up with Skrillex. These collaborations work because Chance is so versatile—he spends most of "Coast Is Clear" playing in the middle ground between singing and rapping—but as with the Lil Wayne track, the production sounds more Chance than Skrillex. There are no wubs or bass drops, just Chance's signature horns and bouncy energy. The song itself is pretty straightforward. "I think the coast is clear, let's go" Chance rap-sings, trying to persuade a girl to sneak out of the club with him. He might just as well be speaking to Skrillex's fans.