Everyone Remixed "Drunk in Love" Over the Weekend. Who Did It Best?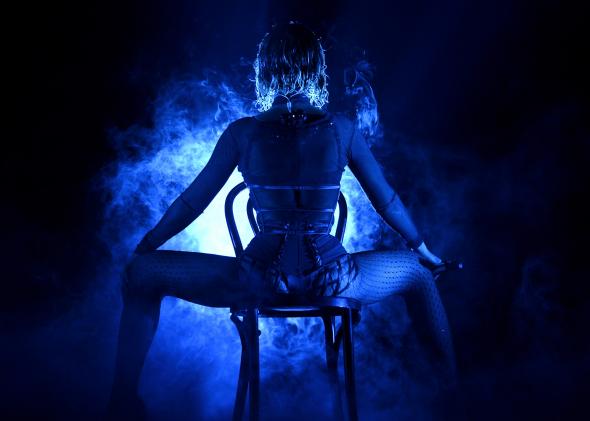 Perhaps because Valentine's Day came right before it, everyone seemed to agree on the best way to celebrate President's Day Weekend this year: Remixing Beyoncé's "Drunk in Love."
Between Friday evening and Tuesday morning, everyone from Kanye West to T.I. to Diplo to The Weeknd and Katy B all released their own takes on the song. But who did it best? Below, a ranking of all the new versions from the Great Bey-Mix Weekend of 2014.

Kanye West

As the only new take to come with Queen Bey's blessing—Beyoncé has already teased an official video for the remix—it's no surprise that Kanye's version ranks as the best. West's rivalry with Jay-Z has made for an embarrassment of great music over the years, and this time he outdoes Big Brother once again, on his own track

I should warn, for those at work, that one of the ways he outdoes his mentor is by taking the raunchy track and making it even raunchier. "You will never need another lover,/ because you're a MILF and I'm a motherfucker," he says in his opening line. The whole thing plays like yet another lusty, twisted valentine to fiancée Kim Kardashian, just like "Bound 2" and so much of Yeezus, and producer and longtime Yeezy collaborator Mike Dean only subtly reworks the track to match Kanye's verse. The only bummer is that the track loses steam after Kanye's verse—one wishes they just swapped in Ye's for Jay's.
Rating: 4½ out of 5 surfborts

Katy B

If Kanye's remix is all about turning up and getting downright silly, Katy B's is all about slowing things down. By mashing up Beyoncé's joyful anthem with "Vulnerable" by Tinashe, and slowing the beat down to match that song, the track is nearly transformed into a song of quiet desperation. The subdued mood is less XXX than The xx, but Katy B's nimble vocal keeps things sensual.
Rating: 4 out of 5 surfborts
Diplo

You probably could have guessed what this one would sound like before you heard it, but that's not necessarily a bad thing. For Diplo's version, which he shared on Saturday, the producer deepens the bass significantly and adds drums not dissimilar to the ones he contributed to Beyoncé's "Run the World." The big bass drop comes around 1:00, and, for those into such things, it does not disappoint.
Rating: 3½ out of 5 surfborts

T.I.

If you felt Beyoncé's original didn't have the BPMs needed for your kind of night at the club, then T.I.'s trap/EDM remix is the one for you. The Atlanta rapper's verse may be forgettable, but it whizzes by fast to show off his skill. Similarly, the remix seems a little too infatuated with its own bells and whistles, but it at least manages to make the beat its own.
Rating: 3 out of 5 surfborts

Detail

Not to be outdone on his own track, co-producer Detail (who produced the song alongside Ms. Knowles) shared his own version early Friday. The extended, 7-minute version goes for epic, tricking the song out with (presumably synthesized) choirs and orchestras, but comes across more as cluttered and overblown.

For superfans, it does at least include some odds-and-ends from the original Beyoncé sessions. Around the :41 mark, Beyoncé lets loose a note that she holds for a solid 30 seconds, which Detail says came from a "Drunk in Love" outtake (he says it reminds him of a "Whitney Houston, Bodyguard, 'I Will Always Love You' note"). Like most of the remix, it strives for impressive, but borders on annoying.
Rating: 2 out of 5 surfborts

The Weeknd

Abel Tesfaye is the last person you'd expect to make a song about the joys of marriage. So of course the singer, songwriter, and producer who goes by the name The Weeknd remade the song entirely into (what else?) another joyless anthem about having sex with models.

How you feel about this version will depend almost entirely on how you feel about The Weeknd's mopey, druggy shtick. I for one am a little skeeved out by the way The Weeknd's lyrics, in combining all that sad sex and drugs, often border on the date-rapey (in this song he describes having sex with models just before he describes them "passed out in the shower"). I wish I could put those concerns to rest or like The Weekend's persona more, because the one-two of Tesfaye's yelp and the rejiggered beat has undeniable power.
Rating: 1 ½ out of 5 surfborts