Watch Beyoncé Perform "Drunk in Love" With Jay Z at the Grammys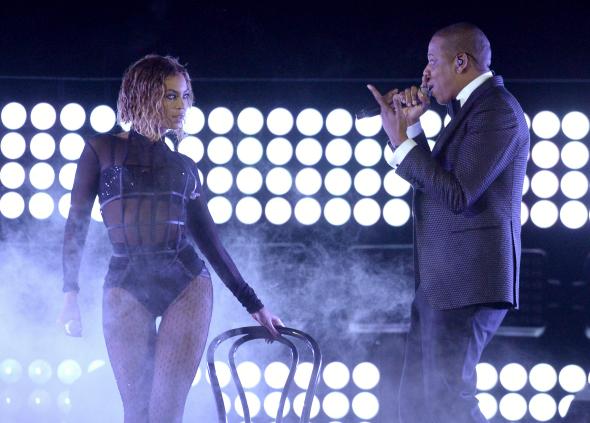 We're not even through hour one of this year's Grammys telecast, but already it seems like it might be all downhill from here. Beyoncé kicked the night off with a sexy, scorching version of "Drunk in Love" with her husband Jay Z, delivering a nearly note-perfect take on the surprisingly hot marital relations that are one of the major themes of Beyoncé.

To top it off, she came through with double surfbort—a little service to her fans. Watch the whole performance below.