Ringo Starr Wishes He Were a Powerpuff Girl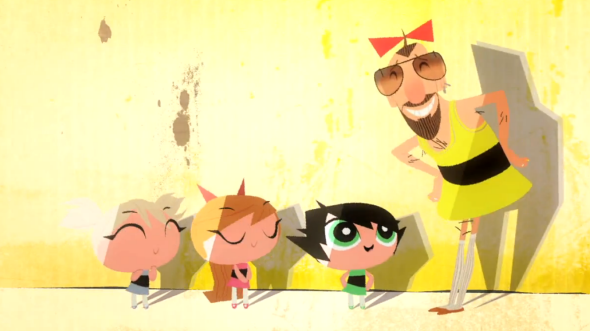 Ringo Starr is no stranger to children's entertainment; many people of a certain age (myself included) were first introduced to the former Beatle by Shining Time Station, on which he played a train conductor. Now he's returned to that milieu, this time in animated form, alongside superhero siblings the Powerpuff Girls, in a delightful new music video.
Starr sings "I Wish I Was a Powerpuff Girl" while donning his own version of the girls' signature ensemble, complete with a pretty bow for his hair. The rocker is a guest-star as a magician brilliantly named Fibonacci Sequins on Cartoon Network's TV special, The Powerpuff Girls: Dance Pantsed, which premieres on Jan. 20.