Vampire Weekend Somehow Makes a Famously Cheesy Love Song Even Cheesier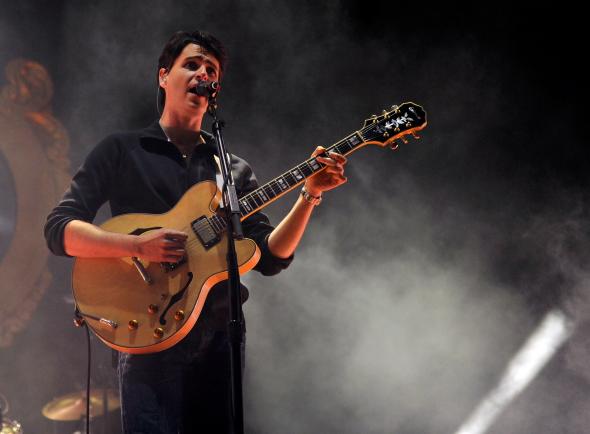 For Sweetheart, an upcoming compilation album of various artists singing love songs, Vampire Weekend has contributed a cover of the Andrea Bocelli mega-hit, "Con te Partirò" (retitled "Time to Say Goodbye"). The sweeping ballad was an international hit in the mid-'90s, and you will likely recognize its melody even if the title of the song doesn't ring a bell.
It's also—beautiful as it may be—quite cheesy, both musically and lyrically. ("Now I shall, I'll sail with you upon ships across the seas/ seas that exist no more," the song, roughly translated, declares.) Hence, of course, its use as a comic or melodramatic device in several movies and TV shows. Vampire Weekend's cover takes that cheesiness and gives it a new twist: The drum machine beat and vocal stylings sound like something from a late-'90s Enrique Iglesias record.