Louis C.K. Finally Releasing His First Movie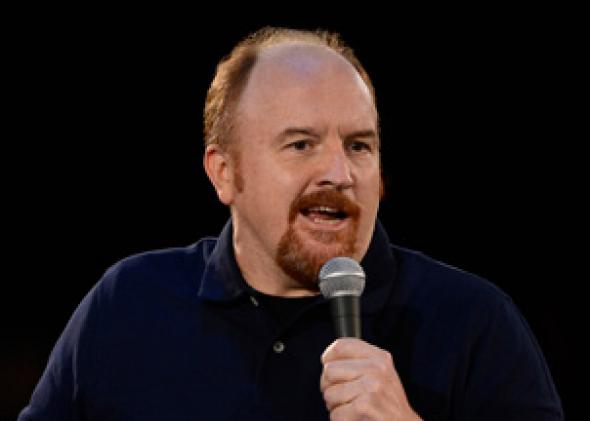 The video above is the trailer for Tomorrow Night, a movie Louis C.K. made in 1998. It was his first feature film (he would go on to direct Pootie Tang, of course), and it was shown at the Sundance Film Festival (where a programmer declared it "subtly outlandish"). The cast includes a host of great comic talents: Steve Carrell (as Mail Room Guy Without Glasses), Robert Smigel (Mail Room Guy With Glasses), J.B. Smoove, Rick Shapiro, Amy Poehler in a small part, Conan O'Brien as himself. Stylistically it looks to be of a piece with many of C.K.'s short films, but I'm just guessing: Like most people, I've never seen it.
Last night, though, C.K. went on The Tonight Show and told Jay Leno that the movie would soon be available on his website. (He's said as much before, but now he's saying so on network television, so I'm guessing it's not far off.) He also made some observations about Christmas and thanked Leno, soon to depart The Tonight Show, for being nice to him.