Stream the New Album From Bruce Springsteen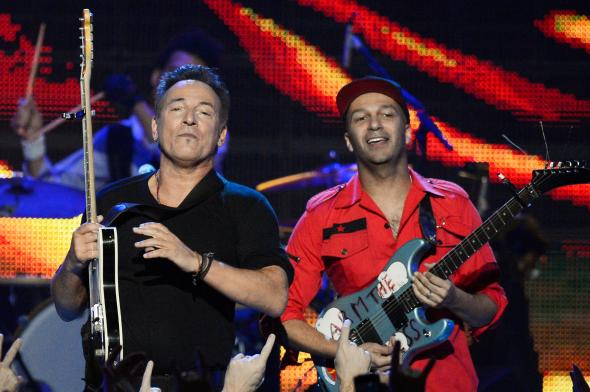 The announcement of Bruce Springsteen's new album, back in November, came at first as a bit of a surprise. How could he already have another new album, so soon after the last one?

By now we know the answer why: High Hopes is an odds-and-ends LP, and while the recordings are new, many of the songs are actually several years old. There are the covers (The Saints' "Just Like Fire Would," Suicide's "Dream Baby Dream," the title track by Tim Scott McConnell), the Bruce originals that were never given a proper studio album release (such as "American Skin (41 Shots)," about the shooting of Amadou Diallo), and the songs that Springsteen just seems excited to revamp with Rage Against the Machine guitarist Tom Morello (e.g. "The Ghost of Tom Joad," which they've been performing together on tour). Morello seems to be a major reason Springsteen is excited about the release, and his guitar wails prominently on several of the tracks.

You can stream the whole album one week early, via CBS and Stereogum, below.