Drake Continues His Victory Lap in Two New Songs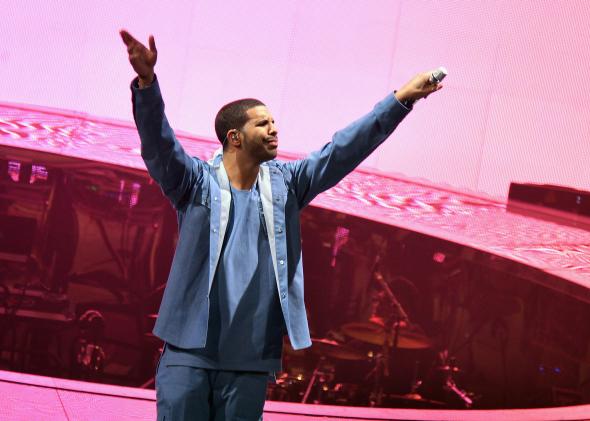 Drake kept himself busy for much of 2013 by celebrating his arrival at the top of the hip-hop world. It was the year his humblebrags became brags: He started from the bottom, but now he's here, and now he's just flexing.
With only two days left in the year, he's capping it off by spiking the football two last times. Over the weekend, he shared "We Made It," a "freestyle" with Soulja Boy whose tossed-off nature probably won't stop people from quoting it in their own end-zone celebrations.
And now this morning he posted "Trophies," the better of the two tracks and a worthy end to his year. (A snippet leaked yesterday, and this official version was posted on the October's Very Own SoundCloud this morning.)
"This shit is not a love song/ This a … pop some fuckin' champagne in the tub song," Drake spouts on the chorus, over the Hit-Boy-produced beat. Like "We Made It," the song is built around an "All of the Lights"-style horn loop, this one bringing to mind the Rocky theme as much as anything. You can imagine Drake sees himself atop those Rocky Steps, taking one last chance to throw his arms up.