Stream a New Live Album From Neil Young, Recorded in 1970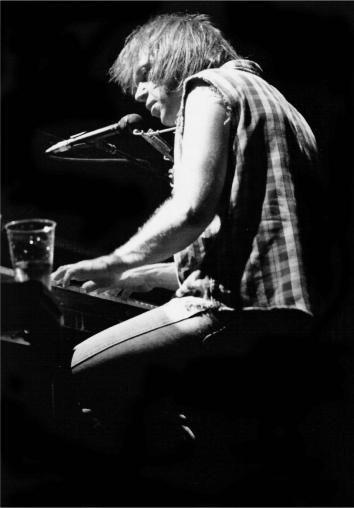 Forty-three years ago this week, Neil Young was at a crossroads in his career. Crosby, Stills, Nash & Young had just broken up, and his latest solo album, After the Gold Rush—though it's now considered a classic—was taking some hits: "Neil Young devotees will probably spend the next few weeks trying desperately to convince themselves that After The Gold Rush is good music," began the review in Rolling Stone.

Gearing up for two solo shows at Carnegie Hall in December, Neil Young booked a six-show run at Washington, D.C.'s intimate Cellar Door club, which had a capacity of less than 200. Now highlights from those performances are being collected for the first time on a concert album, Live at the Cellar Door, out next week on CD, MP3, and vinyl.

The album is full of favorites from the period—including "Only Love Can Break Your Heart," "Cinnamon Girl," "After the Gold Rush," "Tell Me Why," "Down By the River," and "Old Man" (the last of which, in 1970, had not yet been released)—and it's striking to hear just how cozy and stripped-down the performances were, with Young switching between just a guitar and a piano. You can stream the full album, via Rolling Stone, below.