James Blake Remixes Destiny's Child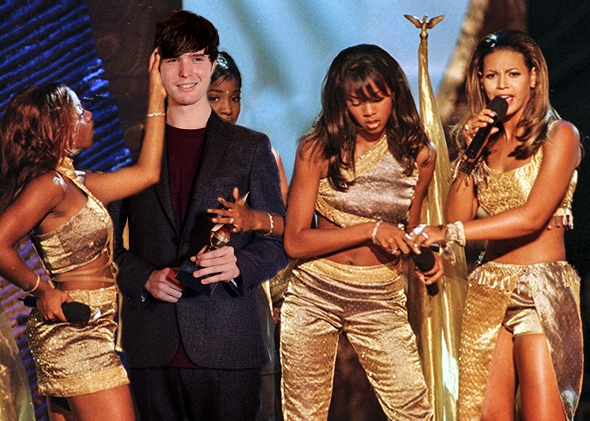 While most DJs and producers tend to focus on the latest hits for their remixes, under his Harmonimix moniker, James Blake likes to revisit classics from the not-so-distant past. He's taken on D'Angelo's "Left & Right," for example, and Lil Wayne's "A Milli."

In 2010, he also released a remix of Destiny's Child smash "Bills, Bills, Bills" in limited-edition vinyl, and he apparently liked the remix enough that this week he's decided to share it on his 1-800-Dinosaur SoundCloud page, as a free download.
The glitchy remix is probably more for James Blake fans than fans of Destiny's Child. (That is, where they don't overlap.) In fact, it's as much a cover and a duet as a remix, with Blake singing the chorus alongside sped-up samples of the original Destiny's Child vocals. It preserves the bouncy rhythm of the original song, but brings it up to speed for the 2010s.