R. Kelly Improvised Sex Songs About Dolphins and Sandwiches. Now This DJ Has Set Them to Music.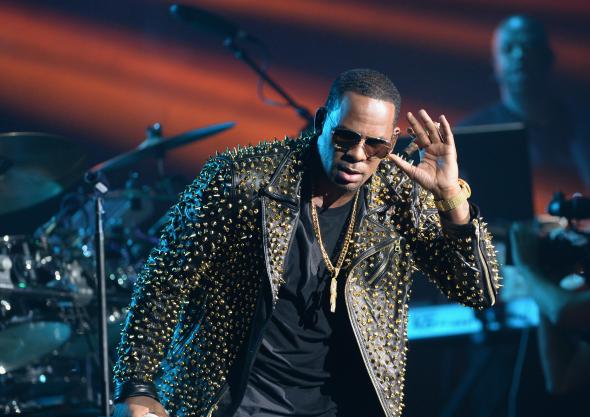 On Tuesday, R. Kelly proved once and for all that he can improvise a sexy, high-concept slow jam out of just about any situation. Rolling Stone gave him four random phrases, and he whipped up baby-making R&B crooners based on concepts like "Sex Dolphin" and "Italian Hero Sandwich of Love." The results were, unsurprisingly, amazing:
But Kelly said one thing was missing: "If I had a track, if I was in the studio, man, I'd blow your mind with it."

Now, Canadian DJ ANGO has made Kelly's wish (and the wish of everyone who has ever heard "Sex Dolphin") come true: Complete with with ANGO's lovingly crafted backing tracks, "Sex Dolphin" and "Italian Hero Sandwich of Love" are finally full songs. You can listen to, and then download, the songs below.
Advertisement

TODAY IN SLATE
Medical Examiner
Here's Where We Stand With Ebola
Even experienced international disaster responders are shocked at how bad it's gotten.