Watch a New Documentary About Jimi Hendrix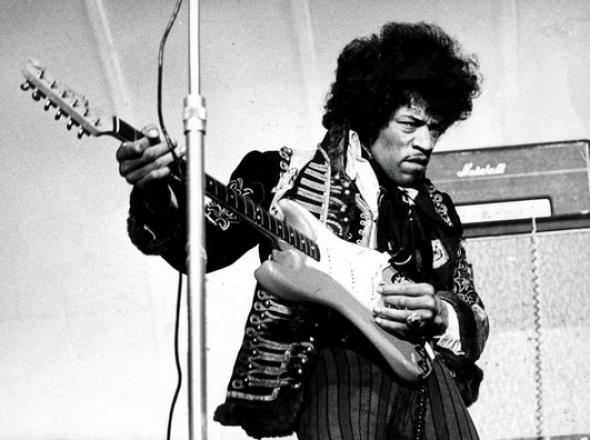 For a limited time, you can watch the new documentary about Jimi Hendrix, Jimi Hendrix: Hear My Train a Comin', for free right here. The documentary, from PBS' American Masters series and directed by rockumentarian Bob Smeaton (Festival Express, The Beatles Anthology), runs about 110 minutes and covers the length of Hendrix's short but eventful life, from his Seattle childhood and service in the 101st Airborne to Monterey Pop, Woodstock, and his various bands. (Fans of his flashy work as a frontman for the Jimi Hendrix Experience and Band of Gypsys may be amused to see his earlier stints backing Little Richard and the Isley Brothers.) It ends, of course, with his untimely death at age 27.
Though the documentary doesn't break much new ground—the circumstances of Hendrix's death, for example, remain disputed—the filmmakers spoke to just about everyone you could hope for, from Hendrix's father Al Hendrix, to longtime bandmates Billy Cox and Noel Redding, to Paul McCartney, who was instrumental in building Hendrix's early fame. Perhaps most notably, it is packed with great concert footage and rare performances—to watch the all-time-great doing what he loved best remains thrilling, even today.