Wait, Edna Krabappel Is Married to Ned Flanders?!?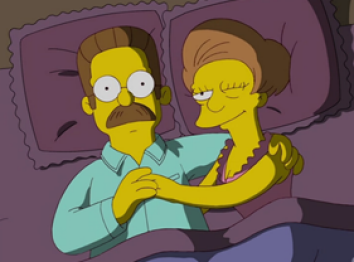 As a fan of The Simpsons, I mourned the news that Marcia Wallace, the voice of long-suffering Springfield Elementary teacher Edna Krabappel, died this week at the age of 70. It would actually be more accurate to say that I used to be a fan of The Simpsons. Like many people, I watched the show religiously in the 1990s and early 2000s but haven't seen a new episode in a very, very long time. I was shocked, then, to learn that at some point Edna Krabappel became Edna Krabappel-Flanders.
Create your free online surveys with
SurveyMonkey
, the world's leading questionnaire tool.