Lauryn Hill's New Song Is Your Worst Slam-Poetry Nightmare Come True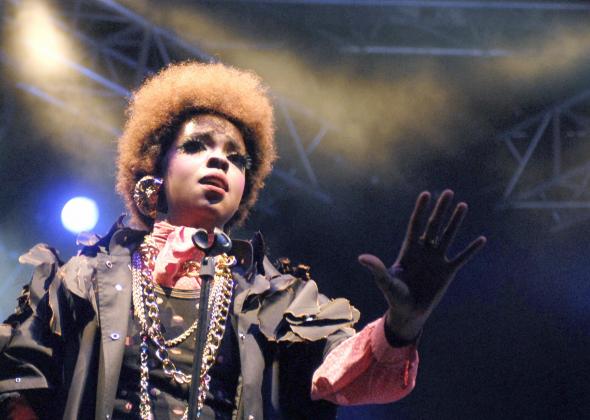 After serving time this year for tax evasion, Lauryn Hill is a free woman, and right on the heels of her release is a new song, "Consumerism." For fans of the artist, this is encouraging news; new music from Hill—who still has only one solo studio album, 1998's hugely successful The Miseducation of Lauryn Hill, to her name—is the pop-music equivalent to Halley's Comet. Just prior to her three-month stint in jail, she released her first song in years, the vitriolic but underwhelming "Neurotic Society."
And, unfortunately, her follow-up is not any better. In fact, "Consumerism" is worse, with Hill running through a laundry list of –isms seemingly willy nilly: skepticism, modernism, hedonism, fascism, hypnotism, secularism. It's reminiscent of the opening to John Lennon's "Give Peace a Chance" ("Everybody's talkin' 'bout / Bagism, Shagism, Dragism, Madism, Ragism, Tagism…") only it goes on and on and on. It's like your worst slam-poetry nightmare come true.
Advertisement

In an accompanying statement, Hill says she "felt the need to discuss the underlying socio-political, cultural paradigm as I saw it." Coming from someone as smart and complicated as Hill, such a discussion is more than welcome. But what's presented in "Consumerism" feels less like a discussion and more like an attempt to fulfill contractual obligations. Here's hoping that, with prison behind her, things get better from here.
TODAY IN SLATE
Politics
Talking White
Black people's disdain for "proper English" and academic achievement is a myth.