Stream the New Album From Pusha T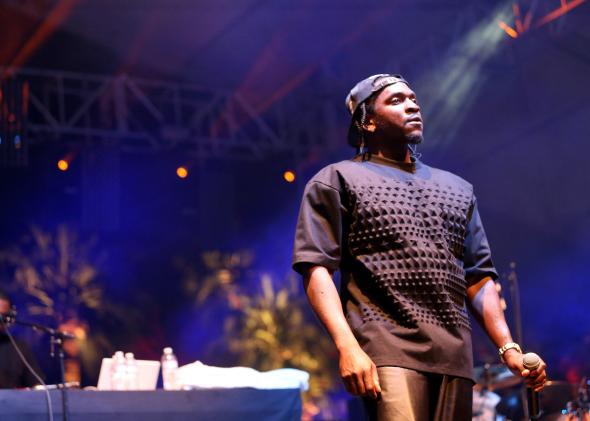 Three weeks ago, Kanye West got pretty fired up at the listening party for Pusha T's new album, launching into an impassioned speech about how he was "the heart of the muthafucking culture." Now, listening to the album, it's not hard to grasp why.

Pusha made his name as one half of coke-rap duo Clipse, but since signing on to West's GOOD Music label in fall 2010, he's been striking out on his own. Now he's here with his first solo album, titled My Name Is My Name (after a line from The Wire).

We've already heard singles "Pain," "Numbers on the Boards," and "Sweet Serenade," and seen the video for the Kanye West and Joaquin Phoenix-produced "King Push." You can stream the full album, which also features Kendrick Lamar, Pharrell, Rick Ross, Kelly Rowland, Future, 2 Chainz, The-Dream, and Kanye West (who makes an uncredited appearance on "Hold On"), plus production from Kanye, Pharrell, The-Dream, Hudson Mohawke, Swizz Beatz, and more, below.
My Name Is My Name is out next Tuesday.