Stream the New Album From Sleigh Bells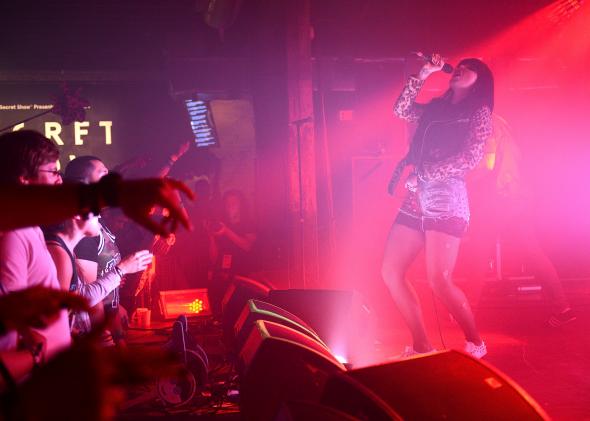 Somewhere between playing shows and lending their music out to countless movie trailers, the noise-pop duo Sleigh Bells have already managed to write and record their new album, the follow-up to last year's Reign of Terror and their third LP in four years.

Titled Bitter Rivals, the new album further develops the but-this-goes-to-11 sound that made the band famous: a mashup of girl-group pop, arena rock, and hip-hop, with Alexis Krauss' vocals layered over Derek Miller's heavily distorted guitars and kick-drum-heavy beats. The difference this time is largely in the vocals: Krauss is now writing most of the melodies herself, allowing her to explore her range and, at times, really belt it out.

You can stream the full 10-track, 30-minute album below. Bitter Rivals is out next Tuesday.