Watch Arcade Fire's Oddball Post-SNL Concert Special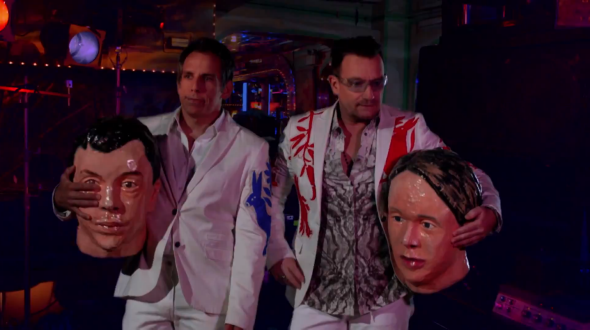 Arcade Fire took over the airwaves after their performance on Saturday Night Live last night, airing a 30-minute concert special. The oddball, retro-obsessed half hour, directed by Roman Coppola, featured the band playing three new songs: "Here Comes the Night Time," and what appear to be the songs called "Normal Person" and "We Exist." You can watch the whole thing, which also features very random cameos from Bono, Ben Stiller, James Franco, Michael Cera, Zach Galifianakis, and more, below.
The band's SNL Performances are also now online. Watch them play their new single, "Reflektor":
Advertisement

And debut the new song "Afterlife":
TODAY IN SLATE
Medical Examiner
The Most Terrifying Thing About Ebola
The disease threatens humanity by preying on humanity.