Stream Lorde's Beguiling Debut, Pure Heroine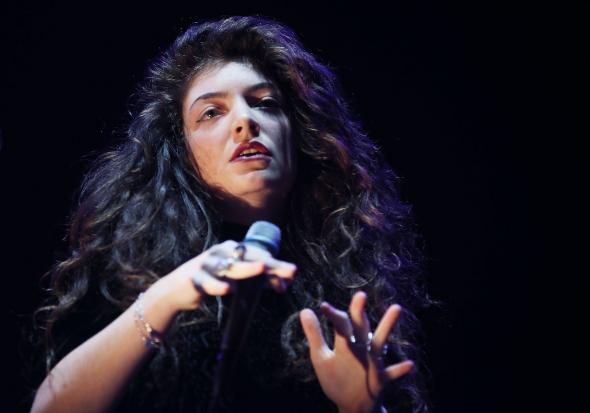 There's a good chance that you've lately heard the name Lorde, which belongs to a 16-year-old singer-songwriter from New Zealand who recently been attracting the interest of music lovers stateside. You may even have heard her hit song, "Royals," which is currently sitting at the No. 3 spot on the Billboard Hot 100. Still, you'll be forgiven if your familiarity with the young artist—whose haunting, electro-pop stylings have been compared to Portishead and Mazzy Star—extends only that far: For an emerging pop star with a full-length studio debut just around the corner, she's taken a relatively quiet approach to publicity, granting only a handful of interviews and not doing many live performances. (Earlier this month, Billboard reported via her manager that she had only played approximately 10 shows to date.)

And yet she's begun to catch on regardless. And now the curious can stream in full her upcoming album, Pure Heroine. It follows The Love Club EP, which was released earlier this year, and will see its own official release next week. Enjoy.
TODAY IN SLATE
History
Slate Plus Early Read: The Self-Made Man
The story of America's most pliable, pernicious, irrepressible myth.