Kanye West Is a Genius of Self-Censorship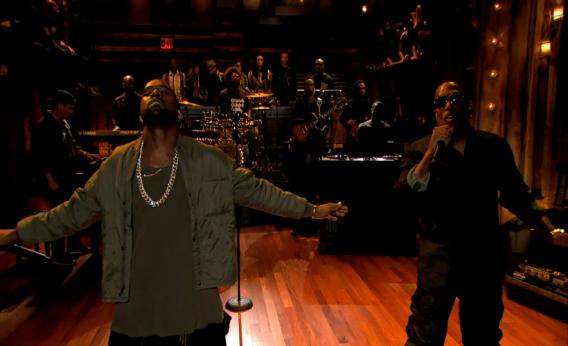 Kanye West dropped by Late Night With Jimmy Fallon for a surprise performance yesterday, but though the appearance was apparently last minute, West didn't miss a beat. In fact, his performance was so flawless that, for all the write-ups about his appearance, no one seemed to notice the way he seamlessly switched up two of the least TV-friendly the lyrics of his song, "Bound 2."

Like the way subtly censored this line:
One good girl is worth a thousand chickens.
She asked me what I wished for on my wish list.
Have you ever asked your chick for other chickens?
If you want to see it for yourself, he starts rapping about chickens around 2:30:
In fact, the changes were so seamless that I actually watched it once myself without noticing. Thankfully, one of West's producers on Yeezus, Hudson Mohawke, caught the change:
IMHO 1 good girl is only worth about 350-400 chickens

-- hudson mohawke (@HudMo) September 10, 2013