Jon Stewart Returns, Struggles to Make Jokes About Syria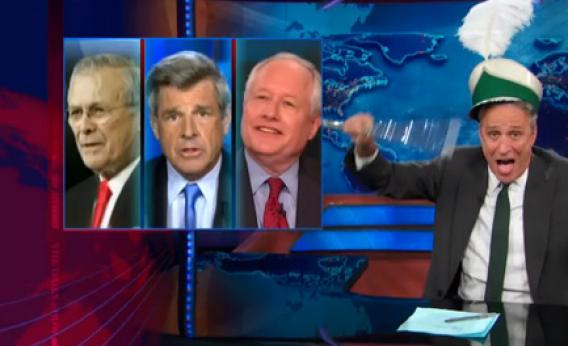 Given how well John Oliver did filling in for him, Jon Stewart's return to The Daily Show last night felt less momentous than it might have. What's more, Stewart, like certain other esteemed providers of fake news, quickly learned that the civil war in Syria, and the possibly impending intervention by the United States, is a tough thing to make funny. "I came back to a dark, dark place," he said.
Still, few people deliver lines like "the red line that they crossed is actually a dick-mesauring ribbon" the way he does. Welcome back.