Eminem Channels the Beastie Boys on New Single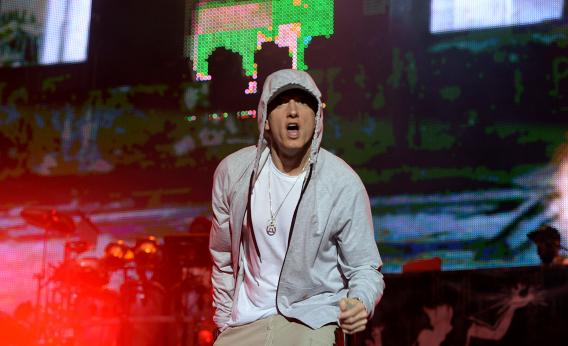 Emimem's new single is produced by Rick Rubin and Dr. Dre, but the sound is all Rubin. Rubin made his name in hip-hop by mashing up ideas that appeared to be contradictions: The smart and the stupid, the sound of hip-hop and the sound of rock. And it's at the intersection of all those ideas that we find "Berzerk," which Eminem teased during the VMAs and released at midnight last night.

Em says at the top that he's going to "take it back to straight hip-hop and start it from scratch," but the sound isn't old-school hip-hop—it's smart-stupid rap rock, reminiscent of the early Beastie Boys. The beat is even built on a prominent sample of '80s rocker Billy Squier ("The Stroke"), who happens to be the man behind one of the dumbest videos of all time.