Listen to a Mixtape From Pharrell Williams and Ray Lewis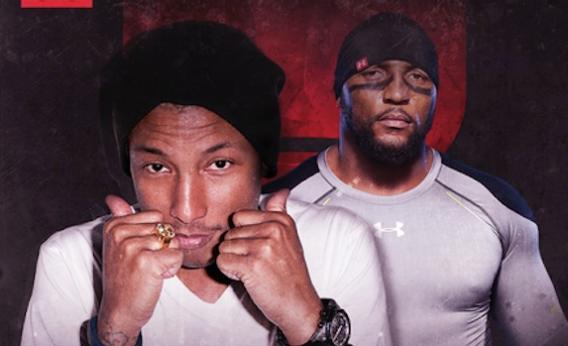 Pharrell Williams has dominated summer 2013 by having a hand in not just one but both of this year's biggest contenders for song of the summer—"Blurred Lines" and "Get Lucky." But no one could have guessed that he'd follow-up those tracks with this, a collaboration with former Baltimore Ravens linebacker Ray Lewis.

The "mixtape" is only 4½ minutes long, and so, as Pitchfork points out, it's really more of an EP, but you can download the whole thing now for free. Basically, it consists of pairing Lewis' intense motivational speeches with some trap beats from Pharrell. I don't see "Training" or "Practice" becoming the next Billboard hit, but I could definitely see warming up to this.