Stream the New Album From Neko Case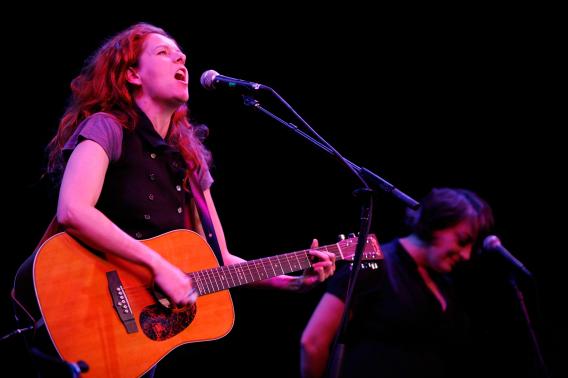 A couple months ago, we posted the gender-bending empowerment anthem "Man," the first single off Neko Case's new album The Worse Things Get, The Harder I Fight, The Harder I Fight, The More I Love You. Next came the sad, impressionistic "Night Still Comes." Now we have the full album.

Case is dependable without being quite predictable. The new album has plenty of familiar Case elements, including animal and movie metaphors ("City Swans" and "From Nowhere"), a heartbreaking cover (of Nico's "Afraid"), a stretch of a cappella, and lots of belting and brushed drums. But it also has plenty of surprises: saxophones ("Bracing for Sunday"), sonar pings ("Where Did I Leave That Fire"), guests Jim James and M. Ward, and lots of well-placed profanity ("Man," "Nearly Midnight in Honolulu").

It seems unlikely that fans will be disappointed. Stream the full album below.