R. Kelly Remixes Phoenix in Very R. Kelly Fashion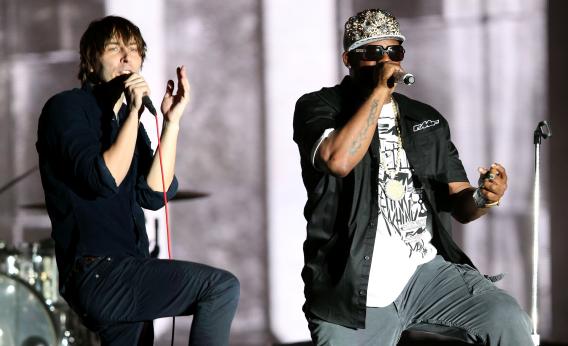 Specifically, Kelly takes on "Trying to Be Cool," from Phoenix's latest album Bankrupt!, which a pretty great song already. But Kells more than leaves his signature on the track, singing "This is the remix" (among other interjections) just like he did on "Ignition (Remix)" and adding some nice falsetto harmonies. He even seamlessly cuts in a new second verse, with a brand new melody, swapping out Phoenix's original lyrics (which are mostly nonsense anyway) for a few lines about going to the club.

No one could have predicted it, but the unlikely pairing have made the rare remix that rivals the original.