Daft Punk Punks Stephen Colbert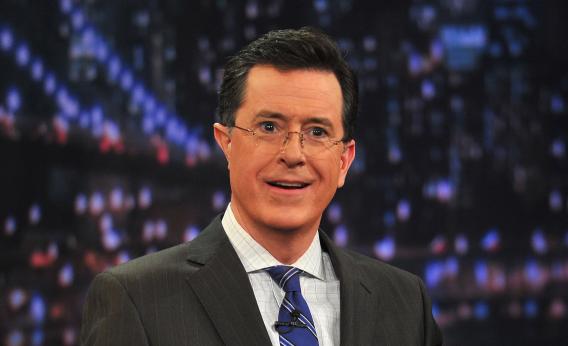 While the Billboard charts appear to disagree, Stephen Colbert declared Daft Punk's "Get Lucky" "The Song of the Summer of the Century." In honor of this anointing, the electronic duo was supposed to appear last night on The Colbert Report as part of StePhest Colbchella '013, a very special musical-themed episode. But, as he told a disappointed audience, Daft Punk was definitely not in the building.
As Colbert explained, Daft Punk are likely to make a surprise appearance on the Video Music Awards in a few weeks, and MTV head Van Toffler claims that they have exclusive rights to all TV appearances by the duo leading up to the ceremony. Unfortunately, Colbert, who booked them last month, was not informed of this until 2 p.m. the afternoon before, leaving him in a difficult spot with the sponsors of last night's show, Hyundai. (You see, he'd already cashed the check they gave him after promising to deliver "Get Lucky" live.)
Advertisement

TODAY IN SLATE
Politics
Blacks Don't Have a Corporal Punishment Problem
Americans do. But when blacks exhibit the same behaviors as others, it becomes part of a greater black pathology.