Listen to a New Song From TV on the Radio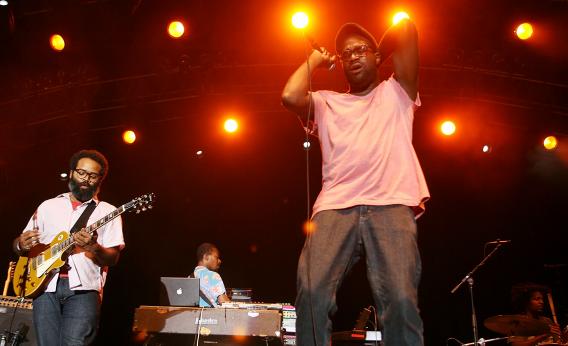 TV on the Radio have kept pretty quiet since 2011, when they released Nine Types of Light and then tragically lost bassist Gerard Smith to lung cancer shortly thereafter. Now the band has announced that they're back together and making new music, and today they returned with new song "Mercy."

Though Smith is gone, the band hasn't taken the emphasis off the rhythm section. "Mercy" chugs along on a thumping bass line and stomping drums, with short jabs of guitar that only really burst to life on the chorus. "Have mercy, love, on my life," a tormented Tunde Adebimpe pleads on the chorus. Back in the studio, at least, it seems things are going pretty smoothly for the band, as fellow vocalist and guitarist Kyp Malone told the Huffington Post (who premiered the track), so hopefully they will have enough material to put out a new album soon.