M.I.A. Brings the "Noize" in Her New Song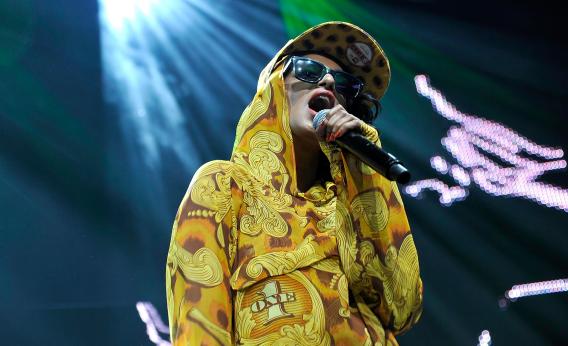 M.I.A., known for her militant approach to pop, is back with another social anthem, "Bring the Noize," which evokes the spirit of Public Enemy's 1987 classic of the same (albeit correctly spelled) name. M.I.A.'s lyrics this time out are not exactly inspired ("Come let me go, do you like my perfume?/ Made it at home with some gasoline and shrooms" sounds rather similar to her big hit "Paper Planes"), but the infectious, complex production is terrific.
Producer Switch, who also worked on M.I.A.'s previous albums, zips in and out of tempos and beats, complementing her swift (and often, inaudible) raps. The final third of "Bring the Noize" is the most lush and chaotic: The song drops, turns around, and builds into a crescendo, only to become eerily subdued in its quiet finale.
Pitchfork reports that this is the lead single from her long-delayed upcoming album, Matangi, which is set for release this fall.