The Trailer for Salinger Is Very Odd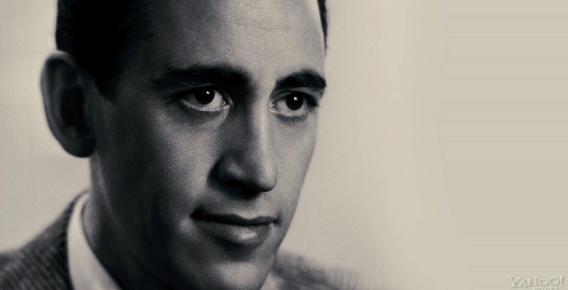 Much mystery surrounds J.D. Salinger, for obvious reasons. The best-selling author of The Catcher in the Rye recoiled from fame, shunning photographers and (most) would-be interviewers, supposedly writing plenty more but never sharing it with the world.
But if someone were to get their hands on everything he wrote after his last published story, "Hapworth 16, 1924," and tell the rest of us what they found, would it really be "the story of the century"? And could what appears to be a fairly conventional documentary about the author really be "the motion picture event of the year"?
I have my doubts. But even granting the considerable (and justified) interest in Salinger's unpublished work, and of course the enormous power of the documentary form, it still seems weird to market a movie full of talking heads discussing a reclusive author as though it were a Hollywood thriller.
Also weird: featuring so many Hollywood actors in a movie about a dead writer. I'm a big fan of Martin Sheen, Danny DeVito, Ed Norton, and John Cusack, but they are not the first people I'd seek out for opinions of J.D. Salinger.
Of course, they may help market the movie, and perhaps this trailer doesn't reflect very accurately the film itself. But one begins to wonder if the director, Shane Salerno—who insisted on keeping the documentary secret for years—has gotten a bit caught up in the legend of the mysterious Salinger. We'll find out in September.