Listen to a New Thom Yorke Song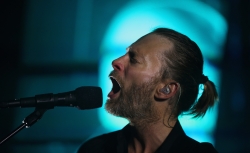 It's called "Honey Pot," and it's a pleasantly trippy mid-tempo tune whose "All I need" roots are still pretty audible. Give it a listen below.
Advertisement

TODAY IN SLATE
Politics
The Irritating Confidante
John Dickerson on Ben Bradlee's fascinating relationship with John F. Kennedy.