People Are Really Upset About Last Night's Game of Thrones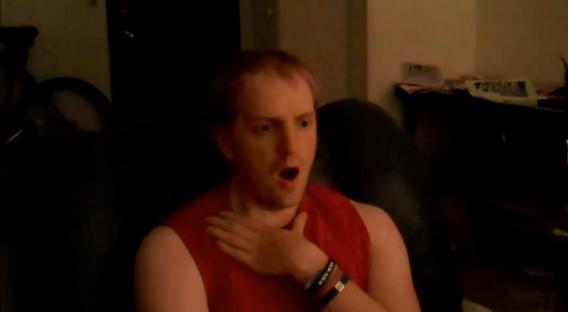 If you want to know what happened on Game of Thrones last night, you can read all about it in Slate's TV Club. If you just want to know about the feelings that the shocking episode prompted in its viewers, your best guide is the Twitter account Red Wedding Tears, which last night began retweeting some of the most distraught responses on the micro-blogging platform. We've selected some highlights from the feed below.
You can also get a sense of the intense reactions by watching the video below, though, unlike our selected tweets, this compilation spoils the storyline a bit.
Advertisement

If your own emotions were similar to those expressed in the tweets below or seen on the video above, don't be ashamed: As the Smithsonian explains, drawing on the academic work of Howard Sklar, "the emotional bonds we forge with fictional characters can be just as strong as the connection we feel with some people in the real world. So when bad things happen, the emotional responses we have can be powerful."
And that's why I'm definitely not going to tell any of these people to get a grip.
I've never cried so hard. I hate Game of Thrones right now. I don't know if I'll ever recover from this.

--; Jessica Rae ⚓ (@jessicarmueller) June 3, 2013
I wanted to tweet five minutes ago about watching this weeks game of thrones. BUT I COULDN'T BECAUSE I WAS SOBBING AN OCEAN OF TEARS.

--; Sinéad Una (@flowersandfolk) June 3, 2013
A big huge eff you to the Game of Thrones author. Thanks. Thanks, jerk. I hate you. YOU ARE THE WORST!!! The worst!!!

--; Ena (@e__music) June 3, 2013
RIPS OUT INTESTINES AND HANGS SELF W/ THEM I HATE GAME OF THRONES

--; ♥ theon gayjoy ♥ (@ereborn2bewild) June 3, 2013
NOBODY WATCH GAME OF THRONES ITS HORRIBLE AND IT WILL MAKE YOUR SOUL CRUSH INTO PIECES AND YOU'LL BE FOREVER CRYING

--; Landscape (@jemapellekarin) June 3, 2013
Having a deep Game of Thrones-related depression and psychological distress.

--; Angeline Fuentes (@AngelineFuentes) June 3, 2013
NOPE I'M OUT I QUIT I'M DONE GAME OF THRONES HAS KILLED ME GOODBYE CRUEL WORLD IT WAS NICE LIVING

--; moonlight (@solegrace) June 3, 2013
IVE NEVER FELT SO HEART BROKEN OVER A FICTIONAL FAMILY. GAME OF THRONES QUIT PLAYING GAMES WITH MY HEART, DAMN YOU!

--; Brian O'Halloran (@body_odor) June 3, 2013
WHAT. GAME OF THRONES. WHAT. I QUIT.

--; Catrific(@catrific) June 3, 2013
Is ANYBODY ON TWITTER WATCHING GAME OF THRONES RIGHT NOW LIKE SERIOUSLY WHAT THE FUCK HAPPENED

--; wes (@wesleyreyrivera) June 3, 2013
TODAY IN SLATE
Politics
Smash and Grab
Will competitive Senate contests in Kansas and South Dakota lead to more late-breaking races in future elections?