Stream the New Album From These New Puritans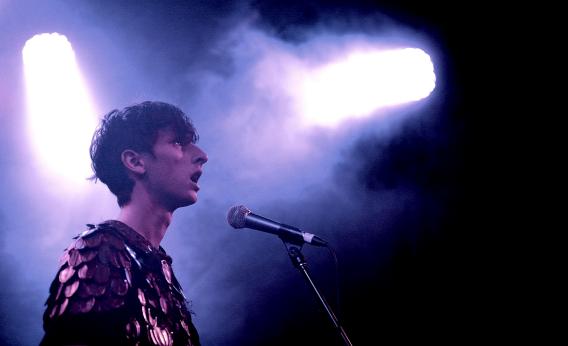 There's always been a bit of a contradiction at the heart of art rock—the idea that bands should try combining the sophistication of classical music with the rawness of rock and roll—but English band These New Puritans thrives on contradiction. Their acclaimed last album, Hidden, NME's No. 1 album of 2010, set the sounds of katanas and synthesizers and reggaeton, not to mention pounding Taiko drum beats, against ensembles of woodwinds and choirs and keyboard percussion, to exhilarating effect.

Most of those elements return on their new album, Field of Reeds, but the music overall is less aggressive and more ambient. The pounding Taiko drums are gone, but the clashes are still here. A low, droning chant that sounds like a Byzantine monk is set against jazz trumpet, on "Nothing Else." What sounds like a bowed, upright bass is mixed with manipulated vocals, on "Spiral." It's only nine tracks long, but several are over six minutes, and you can listen to the whole thing for free, via the band's SoundCloud, below.