Watch the New Documentary About Mel Brooks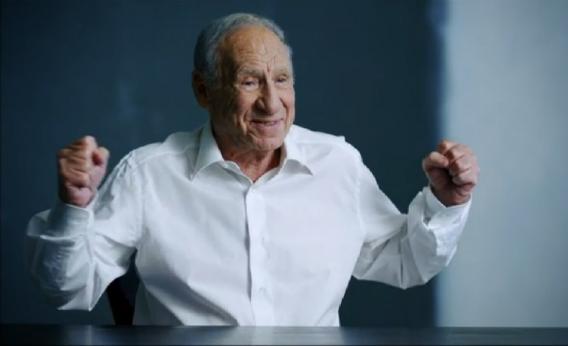 You can now watch the new 80-minute documentary about Mel Brooks for free online, courtesy of PBS's American Masters series.
The documentary, Mel Brooks: Make a Noise, which was directed by Robert Trachtenberg and made with Brooks' collaboration—and features interviews with collaborators and comedy royalty like Joan Rivers, Richard Lewis, Nathan Lane, Matthew Broderick, and Rob and Carl Reiner—is more a tribute than a hard-hitting exposé. But it is, like so many of Brooks' films, a nearly laugh-a-minute movie that also contains its own share of truths.
Starting with Brooks' trip to Anything Goes as a child, which sparked his love of show business, it covers Brooks' whole career, beginning with his days working for Sid Caesar and Your Show of Shows. Brooks' classic comedies (Blazing Saddles, The Producers, Young Frankenstein) aren't long from there, and on the way we learn just how much meeting Gene Wilder meant to the writer-director. (It had perhaps an even greater impact on Wilder: He compares Brooks' coming to him to God appearing to Moses.) The critical and commercial duds are included, too. (Late-coming fans may be surprised to learn that Spaceballs only really found its audience on home video.)

Brooks also memorably addresses some of his favorite non-showbiz subjects, including racism and Hitler. Asked about Hitler, he says:
The great thing about dictators is, you have to know, if you get on a soapbox with them, you're gonna lose, because they have a way of spellbinding with their oratory. But if you can reduce them to ridicule, then you're way ahead.
Brooks may be speaking about Hitler, but of course he's also making a statement about the power of comedy.