Diddy Joined Downton Abbey. Sort of.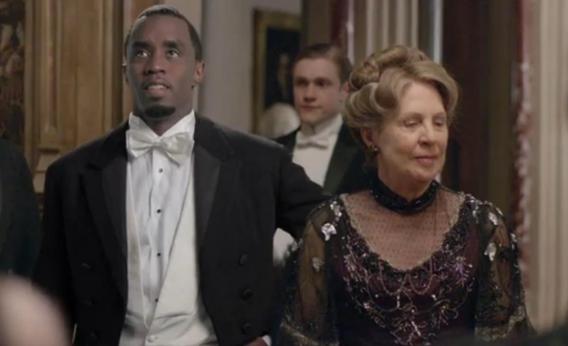 Yesterday, a tweet from Diddy sent the Internet abuzz with a collective, "Huh?"
MY BIG NEWS: So happy to announce that Im a series regular on DOWNTON ABBEY-my favorite show+i'll be debuting a sneak peek tonight 12am PST!

— Diddy (@iamdiddy) May 15, 2013
At first glance, the announcement from the music mogul appeared to be a hack, especially when paired with his Twitter background, changed to display the Downton Abbey logo. But it also didn't seem entirely implausible—the producers of the show had, after all, stated that the show's fourth season would incorporate more black characters into its storylines. And Diddy has dabbled in dramatic acting over the past few years, with roles in Monster's Ball and the Broadway revival (and subsequent TV-movie version) of A Raisin in the Sun.
Advertisement

Alas, a PBS spokesperson told Daily Beast TV critic Jace Lacob that the rumor was "completely untrue." Or was it?
Turns out Diddy did film scenes for Downton Abbey after all. Sort of. The tweet was a promo for this Funny or Die sketch, in which Diddy plays Lord Wilcott, the "first black character" on the show. (In reality, that honor goes to English performer Gary Carr.) The profanity-laden sketch is pretty funny, and the businessman known for his annual "White Party" fits in quite nicely. (By the way, there are Downton spoilers in this if you are not caught up with the show.)
TODAY IN SLATE
Politics
Blacks Don't Have a Corporal Punishment Problem
Americans do. But when blacks exhibit the same behaviors as others, it becomes part of a greater black pathology.
Lifetime Didn't Think the Steubenville Rape Case Was Dramatic Enough
So they added a little self-immolation.