Stephen Colbert's "Oopsie-Daisy Homophobe"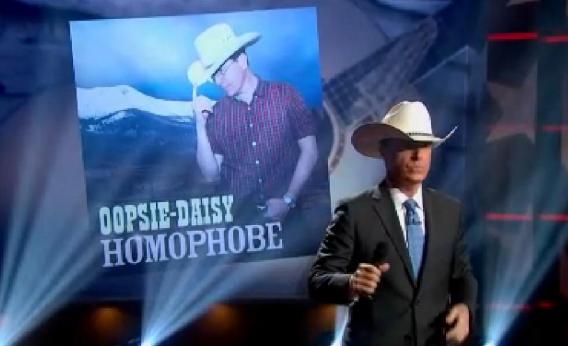 Last night on the Colbert Report, Stephen Colbert didn't just nail the serious problems with Brad Paisley and LL Cool J's collaboration "Accidental Racist," he took it a step further, by trying to bridge another divide with an equally terrible song. Joined by Alan Cumming, Colbert sang "Oopsie Daisy Homophobe," a similar ballad of reconciliation.
TODAY IN SLATE
Medical Examiner
Here's Where We Stand With Ebola
Even experienced international disaster responders are shocked at how bad it's gotten.