A Seinfeld Routine, From Idea to Completion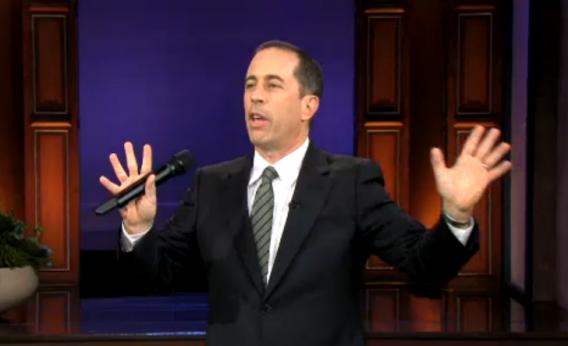 Jerry Seinfeld debuted five minutes of new material on The Tonight Show last night. As you might expect, the perfectionist's routine was as polished as ever, consisting mainly of his signature minute observations about trivial aspects of everyday life. In this case, he joked about food.

This bit of stand-up is especially interesting because Seinfeld has opened up about the story behind it. For a video to accompany a New York Times Magazine profile of Seinfeld by Slate pop critic Jonah Weiner—which is worth reading in itself—Seinfeld offered a rare glimpse into his creative process, using the "Pop-Tart joke" as an example. You can see exactly how Seinfeld crafted and then spit-shined the joke below, though it seems he never did figure out how to make that "chimps in the dirt playing with sticks" line fit.