Joss Whedon Does Shakespeare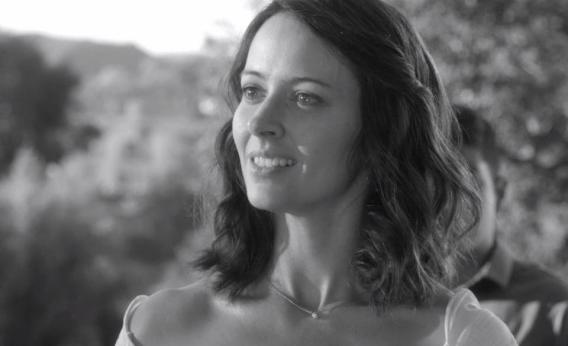 While everyone else was speculating about Joss Whedon's helming of The Avengers back in 2011, the director was secretly working on a much more intimate project—an adaptation of Shakespeare's Much Ado About Nothing. And since its premiere at last year's Toronto International Film Festival, his sparse, modern take—the film was shot in just 12 days at the director's Santa Monica residence—has been receiving rave reviews. After viewing the first trailer for the film, which will be released in June, it's hard not to feel that Whedon may just live up to those critics' exclamations.
In elegant black and white and with a hip song to boot (St. Germain's "Rose Rouge"), the trailer manages to have both a contemporary and a Mad Men-like retro feel—a far cry, in any case, from Kenneth Branagh's fun but traditional 1993 adaptation. Setting Shakespeare in modern times is not the most inventive approach, but Whedon's take seems promising—the bits of brilliant dialogue that we hear fit in surprisingly well with the minimalist look he's given the film. That has a lot to do with the great cast, of course.
Speaking of that cast, it reads like a who's who of familiar faces from the Whedon universe. Amy Acker (The Cabin in the Woods) and Alexis Denisof (The Avengers) play Beatrice and Benedick, the delightful pair that mischievously trade acerbic diatribes without realizing that they are really in love. Sean Maher (Serenity) steps into the villain's shoes as Don John, the "Bastard Prince" who plots to ruin the marriage of Claudio and Hero, who are played by Fran Kranz (The Cabin in the Woods) and Jillian Morgese (who had a bit role in The Avengers), respectively. Other Whedon vets include Nathan Fillion, Clark Gregg, and Reed Diamond.
Will Whedon be able to balance the high-stakes drama and caustic wit that Shakespeare elegantly weaves throughout one of his most famous plays? If the trailer and advance buzz are any indication, the answer may very well be yes.