Listen to an Unreleased Track From Frank Ocean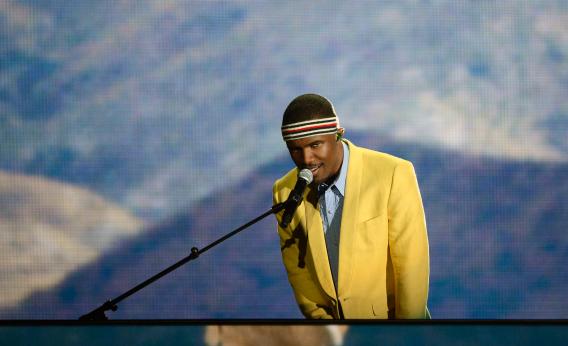 Frank Ocean says he's already "like 10, 11 songs" into his next album, but for now his sessions for channel ORANGE still seem to be paying out.

In "Eyes Like Sky," an unreleased track that is reportedly a leftover from that album, Ocean sings over a simple, almost country-style chord progression on an acoustic guitar. The singer has a conversation with a prophet—who, in the classical mold, is blind—about how people are different colors and fly different colored flags. The narrator wishes the blind boy could see the colors, but the blind boy seems to see how, beneath the colors, they're all the same.

It's familiar material—which may be why it didn't make the cut for channel ORANGE—but Ocean still makes it his own. You can listen to the song below.

TODAY IN SLATE
The Extraordinary Amicus Brief That Attempts to Explain the Wu-Tang Clan to the Supreme Court Justices
The Human Need to Find Connections in Everything
It's the source of creativity and delusions. It can harm us more than it helps us.