The Mini-Completist: Benh Zeitlin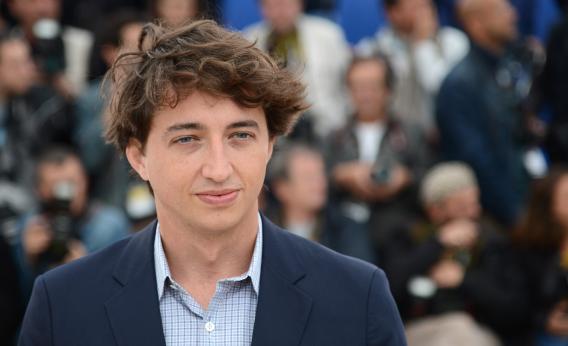 From time to time, Slate considers the full body of work of a major artist in a feature called The Completist. Here at Brow Beat we've started a related series, The Mini-Completist, devoted to writers, directors, and so on with a small but compelling body of work. In this installment, we look at the mini-oeuvre of Best Director nominee Benh Zeitlin .

It's been quite a year for Beasts of the Southern Wild director Benh Zeitlin. When his debut feature premiered at Sundance last winter, it won the Grand Jury Prize, and New York Times critic Manohla Dargis said it was "among the best films to play at the festival in two decades." In May, he took home the Cannes Camera d'Or for best first film. This Sunday, he'll head to the Oscars where his movie is up for Best Picture, and where he's competing with Steven Spielberg, Ang Lee, David O. Russell, and Michael Haneke for the Academy Award for Best Director.

While it can seem like this 30-year-old "wunderkind" came out of nowhere—and it's true that Beasts of the Southern Wild was a dramatic leap forward—a look at Zeitlin's previous work, including four short films and two music videos, shows that he's been developing many of the same themes and techniques (including child protagonists, voice-over narration, struggles with death, distrust of technology, and DIY special effects) in lesser films for years.

Egg (2004)

His senior thesis film, this surreal Jan Švankmajer-like short was shot in part on the squash courts at Wesleyan. From there it went on to win a Grand Jury prize for Best Animated Short at the Slamdance Film Festival in 2005, while its filming location gave its name to the filmmaking collective, Court 13, that Zeitlin helped found.

Part stop-motion, part live-action, and all grotesque, Egg is a surreal reimagining of Moby Dick in which the epic struggle of that novel plays out in miniature, inside of an egg. That egg also happens to be bound for the digestive tract of a voracious bird, which doesn't bode well for Ahab.

Zeitlin conceived of the short while on vacation in South Carolina, where he was watching many of his much younger relatives in between reading Melville's book. "Sitting around with all those kids for a week sort of contradicted everything I'd thought about Moby Dick," Zeitlin has said. "Maybe human beings are just feeding machines who stick anything they can find in their mouths. Maybe that's the real experience of humanity."

In other words, Zeitlin was already drawing inspiration from children, and he was also already playing around with scale—just as he would when filming Beasts' giant Aurochs, which were played by baby pigs. Egg is just as nihilistic as Zeitlin's description suggests, and its ending is outright disgusting, so even diehard Beasts fans might want to think twice before digging in.

Watch Egg on Court 13's website.

I Get Wet (2005)

While Egg was inspired by watching children, I Get Wet takes them as its subject. In the short, co-directed by Kabir Green and "created by an afterschool class of 2nd-5th graders," a group of bullies threatens the friendship of two close grade-school friends, a boy named Mickey and a girl named "Superdog." That name may sound familiar to those who know the story of Hushpuppy, and that's not the only similarity with Beasts: I Get Wet is also narrated in voice-over from a child's perspective.

The childish romp didn't and won't be getting any Oscars—the indie rock soundtrack, featuring The Shins and the Flaming Lips and Arcade Fire, is particularly distracting—but those wondering how Zeitlin got so good at working with amateur child actors may want to watch this one.
The Origins of Electricity (2006)

This inventive short uses stop motion and archival footage to tell the story of a light-bulb that learns its true origins. Those origins, revealed in a film-within-the-film a film narrated by Topsy the Elephant, turn out to be pretty terrifying: Topsy herself was a real-life elephant who was electrocuted to death for one of Thomas Edison's films. (Here Topsy's execution is scored to Samuel Barber's Adagio for Strings, in what must be an homage to David Lynch's The Elephant Man.)

Topsy's film is another instance of the fear of technology and society in Zeitlin's films, later evident in Beasts of the Southern Wild. If, like me, you didn't care for that aspect of Beasts—especially its distrust of institutions like hospitals—you probably won't care for it here, either, though it's presented in this film with a more knowing sense of humor.
"Low Tide" (2008)

This mostly stop-motion video for banjo-thrashers O'Death has the band wallowing in the dirt and eventually plunging into it, in an effort to resurrect a woman who drowned at sea. In this way it takes more or less the same storyline explored more fully around the same time in Glory at Sea.
Glory at Sea (2008)

This short film about a southern Delta community recovering from a catastrophic Katrina-like flood, told in voice-over narration by a young girl, is an obvious predecessor to Beasts. It's also Zeitlin's first film to feature cinematography by Ben Richardson and music by Dan Romer, each of whom also collaborated with Zeitlin on his Best Picture nominee. Richardson and Romer apparently have a lot to do with the sense of mythical grandeur conveyed by that movie—and by this one.

In comparison with Beasts, though, this tearjerker does suffer from a wrong-headed, upbeat ending, which turns what is effectively a film about grief in the wake of Katrina into a heartwarming film about the restorative power of the afterlife. While Beasts of the Southern Wild is about a child learning to accept the existence of death, Glory at Sea plays like a childish wish that there was no such thing.