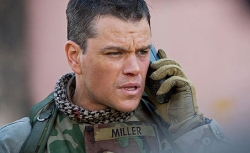 As the blizzard snowed in much of the northeast this past weekend, many of those stuck in their homes turned to Twitter for information, virtual company, and entertainment. In that last category, we especially enjoyed the story below, told by Erin Faulk. It's a self-consciously silly tale, presented here with all its digressions and interruptions. Just as Elliott Holt persuaded us that fiction could work on Twitter, we think this shaggy dog story shows how hospitable the medium is to old-fashioned front-porch (or bar-room) storytelling.
Faulk is working on a documentary called Follow Friday, about the strangers whose online opinions shape the decisions we make.
TODAY IN SLATE
Politics
Talking White
Black people's disdain for "proper English" and academic achievement is a myth.