Elmo Talks to Kids About the Hurricane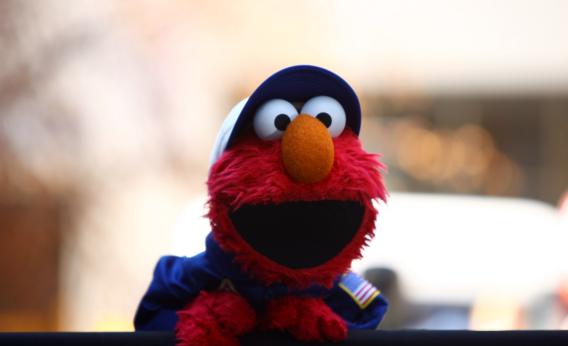 In an effort to help soothe children scared or confused by Hurricane Sandy, Elmo appeared on New York's WNYC radio stations this morning. Elmo spoke with WNYC's Brian Lehrer, along with Sesame Street education representative Rosemarie Truglio, about how he was coping with the storm.
Lehrer, who has been a trusted source for New Yorkers throughout the storm, didn't go easy on Elmo with his questions. Early on he asked Elmo, "Elmo, were you scared last night?" And Elmo said he was. Elmo didn't know whether the winds would ever stop blowing. But Elmo still got to bed on time.
Advertisement

This wasn't the first time Elmo and his friends have served to comfort children in emergencies. A hurricane struck Sesame Street itself in a 2001 episode—which the show has made available on YouTube—and the Muppets, along with Al Roker, helped teach children how to prepare for a storm.
Perhaps the toughest question of all, however, came from one young listener who Lehrer said "might be the youngest caller ever in the history of the show." The young girl, who sounded only barely old enough to go to school herself, wondered whether she would be able to school on Thursday. Elmo wasn't sure (no decision had been announced), but he did have one last comforting message for his young fan: "Elmo loves you."
TODAY IN SLATE
Medical Examiner
Here's Where We Stand With Ebola
Even experienced international disaster responders are shocked at how bad it's gotten.