Lana Wachowski's Moving Speech About Being Transgender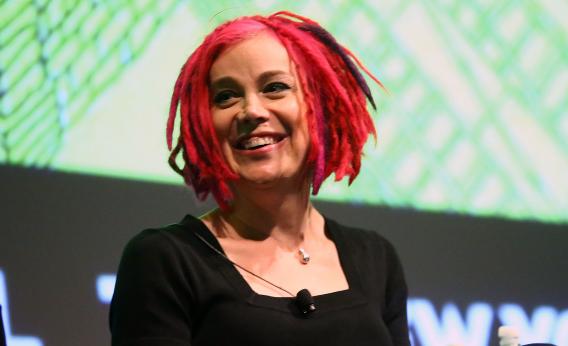 At the beginning of her acceptance speech for the Human Rights Campaign's Visibility Award in San Francisco last Saturday, director Lana Wachowski professes that she has never given a speech—or at least, not since the eighth grade. Given the candid, humorous, and heartrending account of coming out as transgender that follows, you wouldn't know it.
Wachowski, who helmed The Matrix and this fall's Cloud Atlas as part of a directing duo once called "The Wachowski Brothers," has always carefully guarded her privacy. Until recently, she had not made a public appearance for her films in years. "People have mistakenly assumed that this has something to do with my gender, "Wachowski says in the speech, "it does not."
Advertisement

The speech provides a rare glimpse of Wachowski's sharp wit and her experience rebuffing binary gender classification. You can watch the whole thing below. (There is also a transcript.)
TODAY IN SLATE
The Extraordinary Amicus Brief That Attempts to Explain the Wu-Tang Clan to the Supreme Court Justices
The Human Need to Find Connections in Everything
It's the source of creativity and delusions. It can harm us more than it helps us.