Trailer Critic: Rust and Bone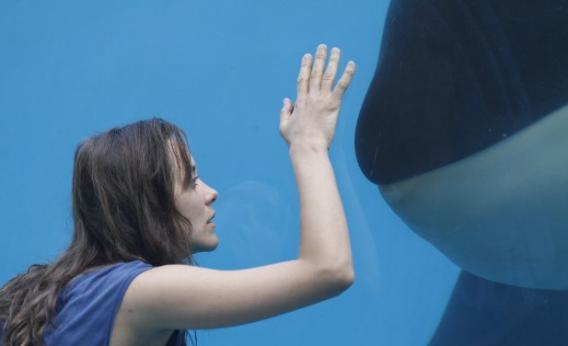 Even if you didn't know a thing about Rust and Bone—the new drama from Jacques Audiard (writer-director of the unforgettable A Prophet)—you'd be hooked by this trailer's first striking image. Indeed, it's not quite clear what new ideas Rust and Bone has to add to old stories of love and redemption, besides the incorporation of killer whales and backyard boxing. But when you're watching two of Earth's loveliest creatures (Marion Cotillard and the orca whale), meeting face to face, it's hard to ask for much more than that.
And, at least according to the Oscar circuit, it's Cotillard that's the main attraction. Cotillard plays—as you could eventually piece together from this unusually abstract trailer—a trainer at a Sea World­­-style marine park. After she's crippled in a horrible (and apparently pretty jaw-dropping) accident at the oceanarium, she begins to bond with single father and bare-knuckle boxer Ali, played by Belgian costar Matthias Schoenaerts. Cotillard didn't take home best actress at Cannes, as some speculated, but she pulled in enough accolades to suggest that she's a strong contender for the Oscar.
And for his part Schoenaerts is no lightweight himself. After he starred in the Oscar-nominated Bullhead this past winter, Slate praised his able, "magisterial presence" in scenes both brutal and delicate. Reviewer Dana Stevens wrote she "hope[d] we'll be getting another chance to watch Matthias Schoenaerts' work in the near future," and Rust and Bone looks like exactly the showcase she was hoping for.