Hear a New Pussy Riot Song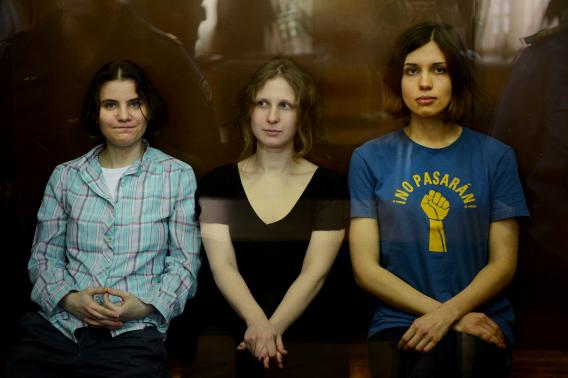 Earlier today, the three members of Pussy Riot—the Russian punk band which staged an anti-Putin performance in a Moscow church—were sentenced to two years in prison, found guilty of "hooliganism driven by religious hatred." The charges have been widely decried; today in Slate, Amanda Marcotte compares the prosecution to a witch hunt.
The Guardian, meanwhile, has created a music video for the band's new single, "Putin Lights Up the Fires." The video features footage and photographs of the performance that landed them in court, the subsequent trial, and the rallies that have sprung up in support of the band around the world. Watch it below.