Listen to Unreleased Elliott Smith Recordings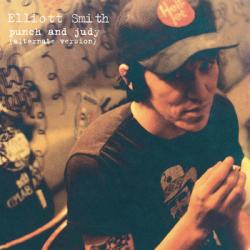 Elliott Smith, the beloved singer-songwriter who died in 2003 at the age of 34, would have celebrated his 43rd birthday on Monday. Over the last several days, his old label, Kill Rock Stars, has been sharing some rare and unreleased tracks by the artist on its website.
Last week they put up a recording of "Alameda" with different lyrics from what made it onto Either/Or, Smith's 1997 album. Yesterday they shared an alternate version of another song from that album, "Punch and Judy," this one with an entirely different tune from the final cut.
I can't say I prefer either track to what Smith selected for the album, but, nearly a decade after his death, I'm always glad to hear a recording of his I haven't heard before.