Tom Davis' Best SNL Sketches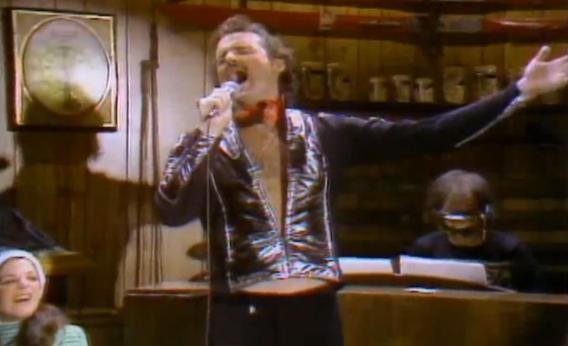 Tom Davis, one of the original writers of Saturday Night Live and a collaborator of Al Franken, passed away at his home yesterday at 59. Davis leaves behind a long legacy of classic SNL moments and off-kilter characters, as well as an array of accolades, including four Emmy awards. Below, we take a look back at a few of his best-written sketches.
Iconic chef Julia Child was not immune to the ribbings of the SNL players, and as played by Dan Aykroyd a highlight of the early years of the late-time show was born. What begins as a delightful and funny rendering of the real-life chef's nuances—her light-hearted tone, repetitive words and phrases ("Liver!")—soon devolves into a truly gory feast after she cuts her hand while boning a chicken. Child remains her usual didactic self, turning her profuse bleeding into an exercise on how to address a kitchen injury.
"Nick The Lounge Singer—Star Wars"
Bill Murray's recurring character, as created in part by Davis, laid down the kitsch and schmaltz on many songs, including "Stairway to Heaven." But his rendition of the theme from Star Wars, in which he hilariously declares his love for the film—"Star Wars/If they should bar wars, please let them stay"—is one of the best-loved sketches of Nick the Lounge Singer.
Davis is perhaps best known for helping to create the Coneheads, an alien family whose nasal, monotone speech patterns evoke the extraterrestrials of the sci-fi flicks of the '50s. Here, Steve Martin plays an IRS investigator visiting their home, and the double meaning of the word 'alien'—they say claim to be from France, and he concludes that they are in fact "illegal"—is cleverly played, as well as Martin's initial entrance. "Is this the Con…Ed residence?" "That's Conehead," father Beldar replies.
Much praise has been thrown upon this debonair, yet creepy, character as created by Davis and inhabited by the great Christopher Walken. The match of the bizarre concept and Walken's performance—not to mention the point-of-view camera work—makes this into a classic SNL moment.